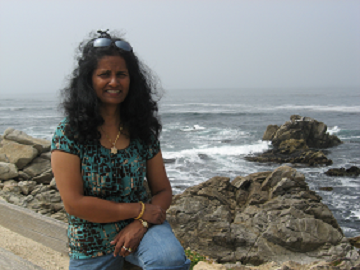 Sep 2016 - current True Friend Technologies, Karunya University, Coimbatore, India
Lecturer
** Project Manager, MyKarunya ERP & Student Information System for Karunya University
** Design, develop and maintain in-house built student information system
** Involved end-end in the SDLC process ** Adapting the existing modules to meet the dynamic changes in the academic system ** Designing and creating new modules according to user requirement
Dec 2014 - Sep 2016 Freelance Trainer in Coimbatore, Tamil Nadu, India
Lecturer
** Worked as freelance Big Data trainer
** Python and Ruby-on-Rails Corporate training
** Big data and Hadoop Map Reduce hands-on training
** Creating courseware and labs for Android development, Ruby-on-Rails and Hadoop MapReduce courses
Sep 2013 - Sep 2014 International Institute of Higher Education in Morocco, Rabat, Morocco
Lecturer
** Worked as a Lecturer in the Computer Science Department
** CMP 120: Computer Skills
** CMP 511: Applying UML and Design Patterns
2012 - Jul 2013 Dublin City University, Dublin, Ireland
Lecturer
** Teaching CA 165: Computer Programming I
** CA 485: Cloud Computing
** CA 675: Cloud Technologies
Saaspoint/ Appirio, Dublin, Ireland
Open Source Developer
** Worked on proof-of-concept projects based on Salesforce integration using Ruby
** Worked on social enterprise apps hosted on Heroku using social networking APIs
2010 Dublin, Ireland
Freelancer
** Trained and prepared software professionals for Oracle DBA exam.
** Created courseware for online training for Salesforce using their training session videos.
2007 - 2009 NIIT, New Delhi, India
Technologist
** Worked as subject matter expert, author and developer.
** Created online courseware on Database Design, Perl/CGI, Agile Project Management, Basics of Oracle 10g, Relational Database Design, CRM training material, and on Database Storage.
** Learnt to work on tight schedules and short development life cycles.
** Developed skills to quickly learn new technologies and stay current in the technical domain.
2004 - 2007 International Institute of Higher Education in Morocco,Rabat, Morocco
Computer Lecturer
** Planned, designed and trained the students of Engineering and Management Studies in Computer Skills and Database Design courses.
** Learnt to work in an ESL (English as Second Language) setting.
2004 UNICEF Rabat, Morocco
Consultant Programmer
** Analyzed the system requirement, designed and developed database management system to maintain contract employees.
2003 Rabat, Morocco
** Learning French and adjusting to the new culture.
1999 - 2002 Alpha Systems, Harare, Zimbabwe
Oracle Consultant: Analyst and Designer
** Designed, developed and guided project teams of various size while working on Oracle projects for Zimbabwe Education council, National Employment Council, Zimbabwe Pensions Office, Stock Brokering Firm, Research International and South African Distance Education Society.
** Created and conducted Oracle and Developer training for new recruits.
** Conducted training for corporate clients such as World Vision, Rainbow Tourism, USAID and Zimbabwe Electricity Supply Agency. Developed good communication skills.
** Developed good interpersonal skills. Learnt adaptability and flexibility to keep the team on schedule and to avoid delay in deliverables. Developed good planning and organizational skills.
1997 - 1998 ASSET, New Delhi, India
Training Executive
** Conducted full-day training in Oracle, Developer 2000 and Power Builder for corporate clients.
** Developed skills to make long learning sessions interesting.
1995 - 1997 Trans World Radio, New Delhi
In-house Programmer
1994 - 1995 SunRise School, Abu Dhabi, UAE
Faculty member
1990 - 1993 Paris
Freelance Programmer
1989 - 1990 Trans World Radio, New Delhi
In-house Programmer
1987 - 1988 Indian Embassy School, Sanaa
Faculty member